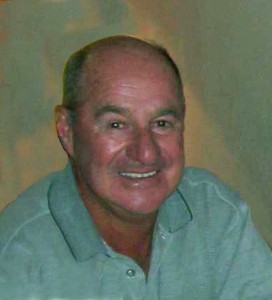 Don Bradshaw OAM- Addiction Counsellor,
affectionately known as "Double Dose Donny,"  the little guy with the big heart.
---
Bradshaw House – The Next Step Inc. was borne from the respect and love by some for a man who had the inherent ability to help people transform their own lives from active addiction to freedom.  With a magnetic personality, a genuine humility and a warm sense of humor Don was able to reach people; common ground was found with people from all walks of life and cultural variables with techniques involving common sense and simplicity. Don reached people struggling with drug and alcohol addiction in a very unique way that saw literally thousands of people experience hope and continuous freedom from addiction from his wise counsel.
 With more than 50 years of continuous sobriety from chronic alcoholism, Don dedicated decades of his life to help others; for that he was recognised with the Order of Australia medal.  Don is retired and now lives in country New South Wales, Australia.
 Bradshaw House – The Next Step Inc. is a not-for-profit 12 step based treatment facility and serves as the cornerstone of a 28 day intensive treatment program.  The residential program, in the spiritual heart of Victoria in Halls Gap, the Grampians, focuses on attaining and maintaining the strong foundations considered necessary for a life free of active addiction based on relapse prevention.
Bradshaw House continues the tradition and foundation that Don laid to help others live lives free of alcohol and drug addiction.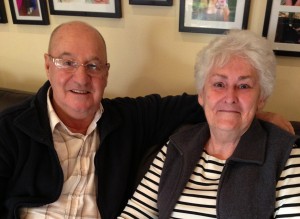 Don & Jan Bradshaw 
So much was achieved for so many with the invaluable love and support of Jan right by Don's side
Vale: Jan Bradshaw, October 2016
"I feel privileged to have known Jan for about 25 years. The world lost someone special on 25 October 2016 – someone who bent with the ebb and flow of life, someone who actively and with sacrifice with his life work in Helping others, someone who treated people with respect and dignity; people in chronic states of dereliction, despair and fear suffering active action to alcohol or some other drug. That compassion and authentic human kindness was in Jan. As Don did his work, Jan remained quietly in the background as the rock, the support, the maternal face for those who lacked that basic necessity in life. Goodbye beautiful Jan Bradshaw and thank you on behalf of all the damaged souls you touched with your gentle kindness and patience.  You are proof angels walk amongst us. Thankyou for all you gave and what you were prepared to share with the world who wanted it. The memory of Jan will always be like a rainbow in the clouds."      Angie
---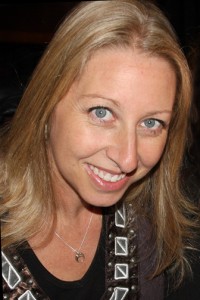 Nicola King, Co – Founder
Nicola was a part of the founding team that created Bradshaw House – The Next Step Inc to offer an affordable drug and alcohol rehab facility that helps all who want it — to get clean and sober and live a life free of addiction.  
Nicola loves to help people help themselves. As Founder and President of Bradshaw House – The Next Step Inc and a lifelong ambassador of championing the most out of life, Nicola now works at developing the scope of treatment modalities that offer the best resources available at the most affordable cost possible for every person seeking help from drug and alcohol problems.  Nicola sees AOD issues as a major concern for the next generation and believes it is incumbent upon this generation to work hard at effective and long term recovery options.
In 2003, Nicola suffered a debilitating physical condition as a result of a car accident that resulted in two major spinal surgeries and subsequent mental health concerns. Nicola rose to the challenge and has turned her own life around with a commitment to herself and support by a dedicated group of caring individuals. By following a recovery path of self discovery with the right support. Nicola realised anything is possible.
Inspired by members of her family, Nicola drew parallels between her own path and those in  recovery from addiction.
Nicola's vision is to harness the most effective treatment modalities for alcoholism and addiction and provide top quality treatment at the most cost effective price to enable accessible care for all including young people and those who may be experiencing financial challenges. The class of treatment on offer has the potential to leave a global footprint on therapeutic approaches to addiction in the future.
Nicola brings strong management experience to the role. Nicola has a natural ability to connect with anyone which makes her communication and people skills vital. Nicola has a customer service oriented background involving handling client resolutions, navigating the best possible outcomes for clients and a solid grounding in organisational infrastructure.
Nicola is well travelled, bilingual and understands multi cultural needs.
---
We remember our friend Billy Stewart with much love and gratitude for the legacy he leaves. Always in our hearts.
Management and staff of Bradshaw House 5 February 2016
The Billy Stewart Wing at Bradshaw House is lovingly dedicated to our friend who tirelessly dedicated his life to sobriety and passing the message of hope to thousands of people over two decades. The Billy Stewart Wing was officially opened 6 February 2016 and will assist men in early recovery from addiction and alcoholism to find freedom. 
To quote our friend, "I'm grateful for the gifts of sobriety and the fruits of recovery."
As is the wish of Billy's family, Bradshaw House, gratefully accepts donations to help carry out the purpose of the Billy Stewart Wing.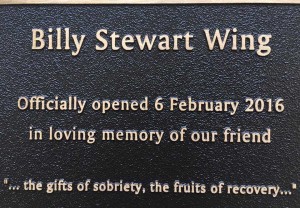 ---
A Few Words About Clarry & Mary Bouchier
The Founders and management of Bradshaw House would like to fondly acknowledge two special people. This residential facility in the spiritual heart of Victoria would not have been possible without the generosity and support of Clarry and Mary Bouchier. Their legacy and warmth of spirit will continue on at the property as we open the doors to those who want our help.
---