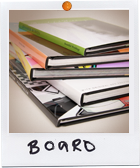 The Management Board of Bradshaw House – The Next Step Inc
Our leadership team comprises a wealth of experience from both the not for profit sector and corporate governance, and delivers strong decision making capacity behind the scenes. Each voluntary, elected member of the Board is committed to the purpose of Bradshaw House and its legal function as an organisation.
---
Lorraine can best be described as the gentle facilitator of change. Lorraine brings an authentic approach to dealing with addiction recovery which looks at all aspects of the client including the spiritual dimension of life.
Having experience in the recovery sector for almost 3 decades one of Lorraine's greatest assets is to assist people with the process of becoming who they truly are. The other therapeutic models Lorraine employs is Acceptance & Commitment Therapy along with Mindfulness which compliments the overall 12 Step based approach of Bradshaw House – The Next Step Inc.
The Transpersonal Counsellor is someone who has been trained in guiding others to access specific states for the purposes of healing. Techniques include those sourced from modern psychology and traditional spiritual practices such as guided visualisation and mindfulness.
Lorraine shows a depth of passion and enthusiasm to help. Equipped with the necessary specialist skill, Lorraine is able to reach the most sensitive of people with a calming influence. With a solid business background, Lorraine's corporate experience, coupled with nine years of not for profit management, provides Bradshaw House with defined leadership.
Reliable, responsible, real.
---
Nick brings an undeniable enthusiasm to help. With experience in managing self made businesses, Nick provides solid business and life experience. Nick is qualified in Drug and Alcohol, Community Health and Mental Health. Nick is very community minded and brings a wealth of experience from the not for profit and AOD sectors.  Nick has experience in the AOD sector along with volunteer experience in the not for profit sector.
With an unassuming attitude and a passion to deliver a premier community service, Nick provides a focussed approach on the purpose of Bradshaw House.
---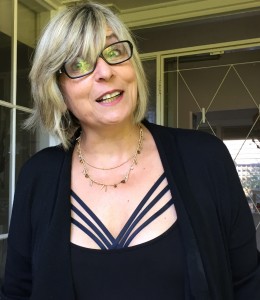 Suzi Semmel, Secretary & Treasurer – Chief Financial Officer 
With decades of sound organisational, not or profit and account management experience, Suzi is the hands-on business guru.  Suzi has a wealth of experience in the financial sector and decades of experience with business account management.
One of Suzi's many assets is her depth of knowledge within the not for profit sector and knowledge of current law relevant to that sector. 
With experience in the AOD industry, Suzi provides invaluable experience and her solution based input with her understanding of financial issues that can affect many of our clientele.
---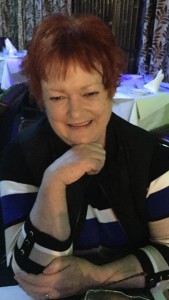 Debra Clarkson – Committee Member
With a solid background of years of experience in peer support and committed study in criminology and criminal justice, Deb brings a very real enthusiasm and understanding to those clients who have experienced incarceration. Skilled in counselling many female clients, Deb has a depth of understanding in the addiction sector. Deb offers skill and experience in the management of small business, the counselling and support of adult learners with disability and client services. Deb has solid experience working with young people and children. With an authentic care about people that shines through with every interaction, Deb is a valued asset to the organisation.
---