The Professional Consultants of Bradshaw House – The Next Step Inc
Our professional consultants are the heart and soul of the drug and alcohol treatment programs of Bradshaw House.  Our consultants provide tailored and personalised treatment with the goal of achieving the best possible outcome for each individual client.
---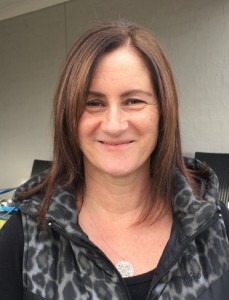 Judy Biro – Consultant Psychologist MAPS
With more than 2 and a half decades of experience as a consultant psychologist, Judy brings a plethora of skill and the right 'bedside manner' to Bradshaw House. Judy has worked in clinical practice in both city and rural areas in both NSW and Victoria, Australia as well as NYC, USA.  Judy's expertise in the health sector extends to Employee Assistance Programs as well as clinical supervision and management of both Psychologists and clinical Social Workers.
Judy's areas of expertise include addiction, anxiety disorders such as PTSD, mood disorders such as bipolar and depression, adjustment disorders and personality disorders.
Judy's treatment of issues includes:
* Addiction
*Anger management/conflict resolution
* Anxiety
* Accident/injury
* Career planning
* Depression including ante and post natal depression
* Discrimination/harassment/bullying
* Domestic and family violence
* Family relationship discord
* Medical/health
* Personal stress/trauma/grief & loss/pregnancy trauma & loss
* Self-esteem
* Separation/divorce
* Substance abuse
* Work role/satisfaction/workload
* Work trauma
Judy offers Bradshaw clients a wide range of treatment modalities based on an integrative or holistic approach that compliments  our 12 step based recovery program. Judy utilises techniques such as Dialectical Behaviour Therapy, Cognitive Behaviour Therapy, Acceptance and Commitment Therapy (Mindfulness), Psychodynamic Therapy, Humanistic Therapy, Sensorimotor Psychotherapy in her therapy sessions.  With experience as a counselling and community psychologist, family therapy, EAP's, crime victims,  Director Rape Crisis and Sexual Assault Unit – NYC and Private Clinical Practice,  Judy is acutely aware of issues that regularly present with our clients and can appropriately address these issues with the required expertise. 
Judy is an asset to Bradshaw House and with her warm, comforting approach, Judy provides the appropriate springboard from which client's start to build a life free of the baggage of the past.
Judy's Qualifications include:
Bachelor of Arts (Psychology)
Diploma of Education Psychology (Counselling)
Master of Counselling Psychology
Master of Social Work NYC
Certified Social Worker NYC
Member APS
---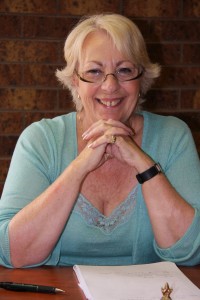 Lorraine Dwyer – Transpersonal & ACT Counsellor & Aftercare Co-ordinator of the G.A.P. Plan
Lorraine can best be described as the gentle facilitator of change. Lorraine brings an authentic approach to dealing with addiction recovery which looks at all aspects of the client including the spiritual dimension of life.
Having experience in the recovery sector for almost 3 decades one of Lorraine's greatest assets is to assist people with the process of becoming who they truly are. The other therapeutic models Lorraine employs is Acceptance & Commitment Therapy along with Mindfulness which compliments the overall 12 Step based approach of Bradshaw House – The Next Step Inc.
The Transpersonal Counsellor is someone who has been trained in guiding others to access specific states for the purposes of healing. Techniques include those sourced from modern psychology and traditional spiritual practices such as guided visualisation and mindfulness.
Lorraine shows a depth of passion and enthusiasm to help. Equipped with the necessary specialist skill, Lorraine is able to reach the most sensitive of people with a calming influence.
Lorraine co-ordinates the G.A.P. plan.  Reliable, responsible, real.
Lorraine's Qualifications include:
Diploma Transpersonal Counselling
---
Joe is the counsellor with a difference. An outstanding trainer who can adapt his knowledge to a diverse range of clients,  Joe delivers motivation and engaging knowledge to each client.  Insightful and sensitive Joe is able to reach clients where others may not. 
Fit and strong Joe provides the unique opportunity of combining physical exercise with "mental exercise."  We believe a fit mind can help produce emotional intelligence; mindfulness forms part of Joe's therapeutic model. With a solid background working with young people and the AOD sector, Joe has the capacity to make a difference.
Body Builder Robbie Fernandez when asked who had the most impact on his life was quoted as saying, "When I first started training, a youth worker by the name of Joe Zollo impacted on my life the most because he believed in me and gave me some good guidance not just in training but with life in general."
Trainer Certificate IV & Diploma Youth Work
Certificate IV – Mental Health
Certificate IV – Alcohol & Other Drugs
Past National Power lifting champion 
---
Originally from the USA,  Maya brings more than 15 years experience working in clinical services. Maya has a solid background in the addiction sector and has facilitated group therapy notably in Alaska working with youth and families. Maya is very passionate about working with people and has developed and facilitated a variety of group programs in both community as well as residential services. Maya considers one of her greatest assets is her specialization in working with those experiencing co-existing mental health and substance use issues.
Having been raised in a small community Maya has personal understanding of the importance of having a sense of meaning and purpose in life. Believing that physical wellbeing is a key element for long term recovery, Maya is currently developing physical health  and fitness programs.  Maya focuses on helping people to make a connection to the natural environment using practical strategies and skills to help the recovery journey.
Maya's Qualifications include:
Master Clinical Social Work
Undergraduate Degree Health & Wellness
Diploma in Dual Diagnosis
AASW
---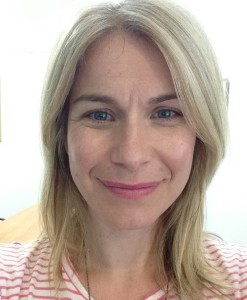 Tracey Alder – Psychologist & Family Therapist
Tracey provides decades of hands on experience in community development & family education and therapy. With international experience in the UK, Tracey has worked with families in the drug and alcohol sector for over a decade. Tracey is committed to the following three principles that guide her interactions  at Bradshaw House: integrity, clear communication and humility. Tracey is well qualified in addiction and provides a solid framework of support for the families of our clients. 
With a solid training background in suicide prevention, vicarious trauma, dual diagnosis and counselling skills, Tracey gives her heart and soul from our Melbourne base.
Tracey's Qualifications include:
Grad diploma of Social Science: Family Therapy
Cert IV Alcohol and other Drugs 
Masters of Health Promotion and Health Education (UK)
Bachelor of Science (Bsc) Psychology (UK)
---

Chris Bakis – Dancer, Choreographer, teacher
Chris is a leader in his field – a creative director to suit all environments and clients. Chris hails from notable events underwritten by a diverse range of Australian and International clients.
Chris brings skills to enhance confidence, social interaction and physical activity through forms such as  Zumba movement. 
---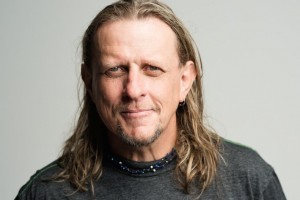 Don Wiggill Ash – Motivation Consultant, Work & Life Coach
As a teacher, educator and facilitator, with degrees in educational psychology and linguistics, Don is above all else a gifted and passionate motivation specialist who believes that storytelling is the single best medium for individual learning. Don uses this method to motivate in his AOD presentations.
Don has a demonstrated record of success in working with people from diverse cultures and backgrounds across  Australia, and well beyond to Russia, Brazil, Chile, Canada, South Africa, Botswana, Namibia, Zimbabwe, Singapore, Indonesia, Laos, USA, New Zealand and most recently Tanzania.
Don is passionate and well skilled in building team support, peer and bonding experiences based on trust.
With a warm and engaging sense of humour Don delivers his experience to assist clients build on their early recovery with strategies to reach their full potential in life sober and free. To achieve that goal Don includes the following notion as part of his simple philosophy ….. by doing 100 small things, often, consistently and with deliberate intent and practicing the art of 100 random acts of kindness along the way, we can change our world and the world of others one day at a time.

Don's qualifications include:
Bachelor of Arts in Education (Johannesburg)
Bachelor of Education (Honours) (including socio linguistics) (Johannesburg)
---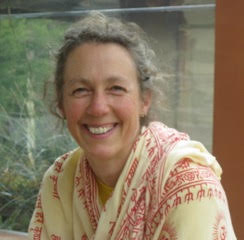 Barbara Carr – Yoga Teacher & Harp Therapist
Barbara is the gentle teacher. Yoga Nidra is part of the yoga program that Barbara utilises in her practice; it is meditative and motionless. Barbara's more traditional Yoga involves the entire being and includes physical postures, breathing practices and meditative states.
Barbara is driven by community values and loves to be a part of programs considered necessary that help people in recovery.
Barbara hails from Germany and has taught classes in Bavaria and Australia for a diverse range of clients including cancer survivors and palliative care. Harp therapy is incorporated into Barbara's groups as an added tool for relaxation.
Barbara's passion is to teach people yoga elements as tools for daily life which can enable an individual's capacity to better cope with stress, anxiety or emotional turmoil. Yoga can improve self awareness and consciousness to enhance a state of inner calmness.
Barbara's Qualifications include:
Harp Therapy Certification International Harp Therapy Program (San Diego, USA)
Yoga teacher with Satyananda Yoga Academy Mangrove Mountain, Australia
---
Spectacular views and local wildlife are all part of the abseiling experience written into the 28 day residential program. Bradshaw House uses the experienced skill of Glenn Warren and his qualified crew to help show you the value of teamwork and the limitations of fear.  The program is set for Beginner level so it caters for all ages, all heights, all temperaments.
---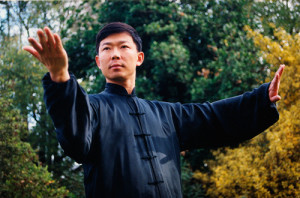 Master Han Jin Song is the founder of Tai Chi Australia.
Bradshaw House holds the strong belief that Tai Chi can improve mental, emotional, spiritual and physical health. It has long been through this ancient Asian Art can improve motor skills, co-ordination, balance and offers a freedom of movement that positively impacts our entire being.  Tai Chi is a dedicated part of our programs that will assist with clarity of thought,  a sense of calm and relaxation with the ultimate goal being a connection to an inner peace.
Tai Chi sessions (weather permitting) are held on the oval in Halls Gap alongside the resident kangaroos and other wildlife.
Master Han Jin Song's Qualifications include:
B.A.(Tai Chi and Wushu), M.App.Sc.(Psychology), MBA
Tai Chi/Wushu 8th Duan – Awarded by Chinese Wushu Association (only the second Wushu/Tai Chi Master in Australia to receive such an honour)
Senior Coach in Wushu/Tai Chi – Beijing Sport University, China (1984-1988)
Head Coach – Australian National Wushu/Tai Chi Team (1995-2008)
International Wushu/Tai Chi Judge (Grade A – the highest grade) – Accredited by International Wushu Federation
Level 3 Accredited Coach (Martial Art), Australian Coaching Council
Disciple of Grand Master Chen Xiaowang – the 19th Generation and Keeper of Chen Style Tai Chi
Executive Member – Technical Committee of International Wushu Federation (1999-2008)
---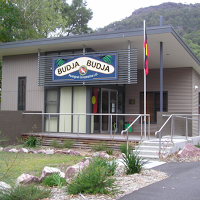 Budja Budja Aboriginal Co-operative
 Budja Budja is the Traditional Aboriginal name for Halls Gap. The Co-operative is an initiative of the local Koori Community and services the region. The Co-operative is located in the heart of the Gariwerd/Grampians National Park, in Country shared by Djab Wurrung and Jardwadjali Traditional Owner Groups.
Budja Budja provides medical services for Bradshaw House.  
---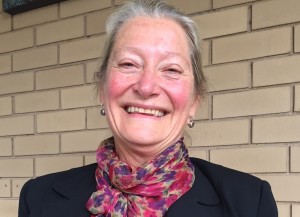 Rosemarie Seidler –  Social Worker & Yoga Teacher
Teaching yoga became a natural extension of many years of practicing yoga for Rosemarie. With experience in her own life transitions, Rosemarie believes yoga is the "go to" when things aren't going well.  Yoga with its many aspects, becomes a dependable source of solace and strength.
Rosemarie enjoys teaching yoga because she believes by sharing the knowledge and tools of yoga people become enabled  to better manage living their own lives every day. Through personal experience and her observations over many years, Rosemarie has seen the transformative effects of yoga if it is practiced with regularity.
With a background in Social Work, Rosemarie brings her skills to Bradshaw House.  Familiar with working in a variety of settings with complex people Rosemarie provides gentle understanding and guidance for our clients.  Rosemarie is experienced in working in rehabilitation environments for people with physical and cognitive disabilities, as well as assisting people with chronic diseases. Working now as a counsellor, Rosemarie encourages people to look at their lives in a holistic way, teaching them skills for lasting improvement in overall well-being.
Rosemarie's Qualifications include:
BA
BA (Social Work)
Diploma Yogic Studies
Accredited Satyananda Yoga Teacher
---
Sally McLaughlin – Nurse, Assistant Aftercare Co-ordinator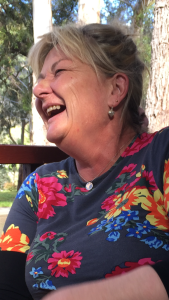 A  nurse with a sold background in specialty care including palliative, complex trauma, motor neurone disease and others. Sally is well versed in the complexities of addiction and associated mental health conditions, and is skilled at dealing with adversity. Sally brings almost a decade of AOD experience with a firm passion for the field. Sally is well known for her good sense of humour and her ability to calm and diffuse intense emotion. Well travelled and bilingual, Sally is very much a valued team player with a 'can do' attitude and a friendliness that is as fresh and vibrant as the environment of Halls Gap. Sally's role includes Assistant Aftercare Co-ordinator.
Sally's Qualifications include:
Bachelor of Arts (Major in Italian)
---
Freya Hanly –  Art  & Music Therapist
Freya is possibly most revered for her empathic work founding and managing an organisation that fostered self care in new parents struggling with social isolation. Freya's professional efforts saw her as a finalist in the Community Division of the Young Australian of the Year Awards in 2000.  Freya is engaged in the community and is skilled in trauma counselling, addiction, children, indigenous populations and incarcerated populations as a provisional psychologist.
Freya's approach is healing, therapeutic and gentle; her music is soothing and soulful and is an integral part of our clients' program experience.
Freya's Qualifications include:
Bachelor of Psychological Sciences (First-class Honours)
Graduate Diploma of Therapeutic Arts Practices 
Diploma of Holistic Counselling and Mind-body Medicine
Diploma of Music Integrative Psychology Art therapy (group facilitator, music educator)
Parents in Partner Program Mentor Melbourne City Mission 

Australian Natural Therapies Association Professional Membership
---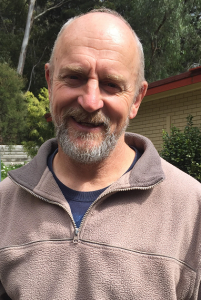 Peter Cody – Hike Team Leader
With a genuine interest in addiction recovery and positive mental outlook, Peter's years of experience and qualifications complement his natural ability to translate that enthusiasm to others. Peter has facilitated as a Program Director with young people in outdoor adventure education activities such as Abseiling, High Ropes, Rock climbing, Bushwalks, Hikes as well as experiential learning activities. With a mental health background in youth camps with the Justice system, Peter is well equipped to lead the hikes through the Grampians National Park.
Peter's Qualifications include:
Bachelor of Applied Science & Applied Chemistry
Graduate Diploma of Education
Mental Health (ABI & Family Therapy)
Cert III Vertical Rescue
Abseil Rescue
Tope Rope Climbing
---