The admission process begins by calling triage on 1300 28DAYS (1300 283297) for an initial phone assessment and pre-admission processes.
Your call will be met with care and confidentiality; we will talk about your specific needs, questions, concerns, and help you work out what suits your circumstances.  This initial pre assessment will help us work out if Bradshaw House – The Next Step Inc can meet your needs. If for some reason your circumstances cannot be treated at Bradshaw House we will assist with another referral to meet any complexities your situation may have.
Following the initial pre assessment Bradshaw House will make an arrangement to have a more in-depth discussion with you and assist in completing the admission process.
You must be physically abstinent for at least 5 days prior to admission. We recommend medical supervision for any detoxification to ensure the safe management of any acute physical symptoms of withdrawal associated with stopping alcohol and/or drug use that could occur. Physical detoxification from the drug of choice is the required precursor to treatment of alcohol and/or drug dependence/addiction at Bradshaw House – The Next Step Inc.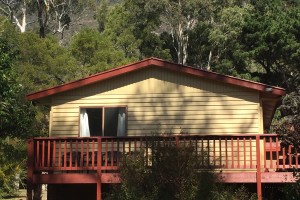 Each client has their own bedroom. Safe facilities are available with management to secure all valuable items during your stay
I want to admit myself to Bradshaw House – The Next Step Inc. What do I do?
Call 1300 28DAYS and speak to the triage so we can make an initial assessment – remember you want help so we need to know a little bit about who we are helping. We may need to come and see you after our phone conversation
If you are still using your substance of choice, we urge you to seek immediate detoxification from a medical facility – you need to be 5 days clean and sober from your drug of choice to enter our treatment facility.
we will require a medical clearance from your doctor that states you are medically fit to participate in the residential program or day program of Bradshaw House – The Next Step Inc.
we will assist you to complete the client agreement and other forms as well as provide some information for you to read. To ensure your place is reserved for a specific program the client agreement and admission forms need to be returned to our treatment facility as soon as possible. Bradshaw House – The Next Step Inc reserves the right to refuse entry into any of our treatment programs.
a 50% non refundable holding deposit is required to secure your admission and needs to accompany your client agreement and admission forms.
Bradshaw House will confirm your placement in writing.