Bradshaw House – The Next Step Inc is committed to holistic recovery, an enhanced 12 step model that treats the physical, mental, emotional and spiritual parts of the whole being. While counseling can help people in recovery from alcoholism, there are other aspects of treatment that can assist alcoholics as well as bio-chemical depression sufferers. Experience shows that depression and anxiety often accompany alcoholism and drug addiction.
We believe a combination of appropriate counseling, a 12 Step Program, diet and the addition of a micro-nutrient protocol are proven to be key components for recovery from alcoholism.
We do not believe alcoholism to be a moral issue or a personality defect. While some behaviours of alcoholics can be morally questionable, this illness is a devastating physical condition that damages both the mind and the body. Recovery is not just possible but proven. Our aim at Bradshaw House is that those treated recover from alcoholism and/or drug addiction and experience sustained abstinence after treatment. We achieve this by offering a multi facet approach.
Practicing alcoholics tend to consider themselves failures and see their illness as a character flaw, rather than the condition it actually is. External judgement adds to that sentiment. An alcoholic or addict is not responsible for their illness …. But they are responsible for their recovery after the acceptance of knowledge of their condition.
Sometimes understanding the biochemical changes that occur and contribute to the illness of alcoholism or dependence can help ease anxiety for the client as well as the family prior to attending the treatment programs of Bradshaw House – The Next Step Inc.
We provide a combination of micro-nutrients (vitamins, minerals and amino acids) with a sound diet that is designed to help clients detoxify the body in early recovery. Our approach helps to reduce craving for alcohol and rebuild clients' physical and emotional health.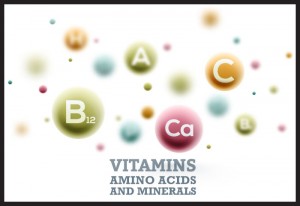 The program itself is based on evidence based research that has demonstrated that alcoholism is a physical illness that is activated by the effects of alcohol on the biochemistry of the brain and the body.
Alcohol destroys vital nutrients (vitamins, minerals, and amino acids) that control mental function required to prevent depression and maintain physical health. Much of the damage done by alcohol can be repaired by supplying nutrients in high dosages to correct the imbalances. Clients will feel the effects almost immediately. Our micro-nutrient applications help block the cravings for alcohol.
Interestingly, research has found that alcoholics treated in the traditional approach of counseling and/or pharmacological intervention can continue to battle depression and alcohol cravings.
Our biochemical repair aspect of the treatment programs is built around the notion of abstinence of alcohol, non prescribed drugs as well as refined sugar. It is preferable substances such as nicotine and caffeine are also removed however we are aware clients in very early recovery may find that overly challenging at this point.  We also consider that depleted substances must be restored ie brain and body chemicals depleted by alcohol intake.


A Note About Caffeine: It is important to realise that caffeine is a drug and can complicate or retard  recovery from alcoholism. Caffeine causes high levels of adrenaline to enter the bloodstream.  Whilst this does provide a temporary boost in energy it also breaks down glycogen; this releases stored blood sugar from the liver and the skeletal muscles into the bloodstream.  The sudden release of blood sugar into the bloodstream triggers the release of insulin from the pancreas. This rush of sugar and insulin is little help for the alcoholic who is attempting to stabilize their glucose metabolism and reduce overall cravings.
Foods containing refined sugars increase the symptoms of hypoglycemia that include the following: anxiety, depression, insomnia, impaired cognitive thinking, poor memory, tremors, headaches, fatigue, dizziness and mood swings.  We maintain a hypoglycemic response plan that includes measured doses of vitamins, minerals, amino acids and other nutrients to help control blood sugar swings that lead to cravings.
Researchers have found that early in the recovery process, alcoholics excrete through their urine most of a B vitamin (pantothenic acid) they took in a supplement form. The only way to overcome this malabsorption problem is to temporarily supply mega-doses of the nutrients needed. The therapeutic levels of the nutrients given in a micro-nutrient protocol enable the body to pick up vital nutrients despite the damaged ability to absorb.
Alcoholics Anonymous cofounder, Bill Wilson, found a link between alcoholism and hypoglycemia which he discussed in the late 1960's in his papers to AA physicians. Dozens of researchers have concluded that as many as 95% of all alcoholics are hypoglycemic. In order for treatment to be effective it is important to realise that the treatment of alcoholism centres essentially around the control of hypoglycemia and the avoidance of easily absorbed carbohydrates such as refined sugar products.
An alcoholic that is also hypoglycemic has an over sensitized pancreas which stimulates an over production of insulin. This causes an excessive removal of blood sugar driving down blood sugar levels below normal. The physical symptoms afore mentioned then occur.  Over time this physical stress affects the adrenal glands as they to pump out excessive amounts of the hormone epinephrine in an effort to prevent further insulin shock. This results in increased severity of the symptoms of hypoglycemia and cravings for sugar (alcohol, refined flour, lollies, chocolate, etc.).
Abstinence from alcohol, changing to a healthy new diet, and taking the correct nutritional vitamin and mineral supplements achieves steps to recovery with increased energy levels and a move to good health.
2016 can be the year where change occurs for you – only you can decide. 1300 28 DAYS is the number to call to secure your place in the first 28 day residential program of 2016. Commencing 7 February a new life can begin for you in the spiritual heart of Victoria – Bradshaw House nestled against the Grampians backdrop in Halls Gap, Victoria, Australia.
Sign up for our Newsletter: Recovery Wave to keep updated and in the loop.
REFERENCES:
NUTRIENTS & EFFICACY IN TREATMENT OF ALCOHOLISM
These Studies Discuss Essential Fatty Acids in reducing cravings for alcohol among alcoholics.
1. Essential Fatty Acids and Immunity in Mental Health, Dr. Charles Bates American College of Advancement in Medicine Conference, Washington DC, May, 1990
2. The Major Psychoses and Neuroses as Omega-3 Essential Fatty Acid Deficiency Syndrome: Substrate Pellagra D. Rudin. Biological Psychiatry, vol. 16, No. 9. 1981
3. Glenn I. et al. Possible pharmacological approaches to the prevention and treatment of alcohol-related CNS impairment: Results of a double blind trial of essential fatty acids in G Edwards, J. Littleton, Eds. Pharmacological Treatments for Alcoholism, London, pp. 331- 350.,1884.
4. Horrobin,DF, A biochemical basis for alcoholism and alcohol-induced damage including the fetal alcohol syndrome and cirrhosis: Interference with Essential Fatty Acid and Prostaglandin Metabolism. Med.Hypotheses 6:929-42, 1980.
5. Horrobin,DF, Prostaglandin's and Essential Fatty Acids: A New Approach to the Understanding and Treatment of Alcoholism. Psychiatry in Practice, pp. 19-21.,August, 1984.
6. Seganick DJ, et al. Gamma Linolenic acid inhibits the development of the ethanol-induced fatty liver. Prostaglandin's Leukotrienes Med., 17:277-82, 1985.
7. Essential Fatty Acids Increase Prostaglandin Production and Decrease Withdrawal Syndrome
8. Wilson, D. et al. Clinical Research 1973; 21:289.
9. Rotroeen J. et al. Life Science. 1980;26: 1867-76.
10. Lee,T.H. et al. Effect of Dietary Enrichment with Eicosapentaenoic and Docosahexaenoic Acids on In Vitro Neutrophil and Monocyte Leukotriene Generation and Neutrophil Function, N. Engl.J. Med., 312, pp.1217-1224, 1985.
11. Fehily, A.M., et al. The Effect of Fatty Acids on Plasma Lipid and Lipoprotein Concentrations Am J. Clin. Nutr., 38, pp. 349- 351.,1983.
12. Fats that Heal, Fats that kill, Section Six: New Research-New Fats Fat Finding Missions, Breakthroughs, Applications, Udo Erasmus, 1993.