Research shows that employees with drug and alcohol problems cost the economy substantially in terms of loss of productivity and absence from their roles. Companies invest a significant amount of money in employees for their organisation. We appreciate employers are generally reluctant to let valued employees or executives go. We also respect HR Managers feel a corporate obligation to address revenue slumps and non productive, poor or deteriorating work performance due to an employee's substance use problem.
Bradshaw House – The Next Step Inc delivers a program tailored for HR Managers of companies seeking appropriate treatment options for their employees with substance use problems. Bradshaw House offers a retreat program situated in the spiritual heart of Victoria, three and a half hours from metropolitan Melbourne in Australia. The discreet location offers the advantage of providing a retreat program for workers who may feel stressed or under significant pressure who are experiencing drug and alcohol problems.
Bradshaw House – The Next Step Inc delivers a high end treatment service focused on attaining the best possible outcome for clients.  Clients will leave our facility with a greater understanding of self, their issues and life armed with strategies on how to deliver their organisations aims in entertaining and/or stressful environments without the need for alcohol or illicit substance use. Clients will leave our facility feeling more relaxed and rejuvenated with a clearer focus.
Our clients are urged to avail themselves of the fee free personalised 2 month G.A.P. Plan. The G.A.P. Plan is an aftercare service that we consider pivotal to the ongoing success of any treatment.
HR Managers are encouraged to understand that any treatment program to address drug and alcohol use problems have every chance of success contingent on a client's acceptance of the problem and commitment to the solution.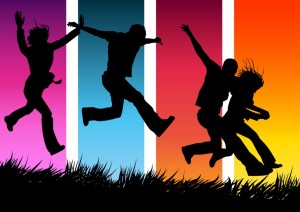 HR Managers are invited to contact triage on 1300 28DAYS (1300 28 3297) to discuss appropriate treatment programs. We will work with you to achieve the best possible outcome for your employee and company.