Q: what are we about ?…..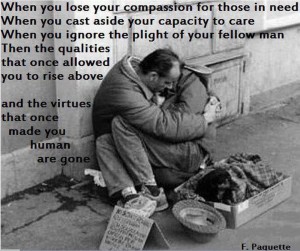 Q: How long will I be in treatment at Bradshaw House – The Next Step Inc?
A: Bradshaw House Drug & Alcohol Rehab delivers both residential and non residential treatment programs. Clients can be admitted to our Day Rehab non residential program for up to 7 days. Our residential program is for a 28 day stay. Following the 28 day residential rehabilitation program, residential clients are urged to participate in our fee free aftercare program known as the G.A.P. Plan for at least 2 months.
Q: What happens in a residential rehabilitation program?
A: Residential rehabilitation involves living at a facility to receive treatment for drug or alcohol dependence; clients must be at least 5 days physically detoxed from their drug of choice. Experience shows that the longer a client remains in a drug and alcohol rehab facility, the better their chances are of long term abstinence.
At Bradshaw House – The Next Step Inc, residents are housed in cabins in their own bedrooms. Residents experience a structured program that focuses on the whole being including mental, emotional and physical aspects. It is geared so that every client has the opportunity to experience real, therapeutic change. A caring team of professionals deliver a myriad of modules and activities to achieve maximum outcomes for each client. Clients will be assisted to face all issues and learn coping strategies to deal with the realities of life. Bradshaw House – The Next Step Inc has a strong focus on relapse prevention.
Q: Which program is best for me?
A: "Not all hats fit every head." There are various options available to you. It may be best to discuss your individual needs with the admissions team  of Bradshaw House – The Next Step Inc on 1300 28DAYS (1300 283297).
Q: Why a live in program, I prefer my own space.
A:  Clients committing  to a 28 day program allows you to start a recovery path with others who have the same commitment; these peers will become an integral part of your ongoing recovery. You will provide each other an immediate support network of mutual understanding and experience. Recovery from alcohol and drug dependence is considered a long term prospect if abstinence and complete freedom is desired. The drinking problem or drug problem did not occur overnight; the solution will also not occur overnight.
Q: How do I secure my place in the program?
A: The first step is to call Bradshaw House – The Next Step Inc on 1300 28DAYS (1300 283297) to undertake an initial phone assessment. All clients are assessed individually to determine  a program's suitability.  Some clients may be referred to another agency that may provide a more suitable treatment option for a client's particular needs. Depending on availability or additional clinical information that may be required clients may need to wait a short time. At the earliest opportunity a place is secured for the next available placement in the required program. Face to face assessments are sometimes necessary and clients will be informed if this is needed prior to admission.
Q: How long does it take to get into the program?
A: Waiting times vary due to the availability of beds for the program that suits you. Sometimes external factors can delay the processes such as waiting for medical/psychological and other assessment reports that may be required for your admission. Bradshaw House – The Next Step Inc makes every effort to minimise client waiting times.
Q: What are the costs involved?
A: Bradshaw House – The Next Step Inc is a Not for Profit organisation which has the sole focus of assisting clients to achieve a quality long term recovery from alcohol or drug dependence. We are committed to providing an affordable treatment option for all people seeking freedom from their debilitating condition.
The set fees are fully inclusive but do not cover unforeseen costs such as medication or medical attention and other personal needs as may be required specific to a client.
Q: Does Bradshaw House – The Next Step Inc accept people on medications?
A: Yes. Residents who have pre-existing medical conditions can take medication onsite under the supervision of Bradshaw House Management and on the condition that the medication is prescribed by a medical health care provider. All medications are evaluated on a case-by-case basis.
Q: Can I change/cease my medication (not withdrawal medication) whilst in the program?
 A: Usually the answer is No. It is preferable that your treating health care professional changes/ceases any medications prior to admission. You must be stable on medications that have been changed.
 Q: What if I have to attend a court case whilst admitted to Bradshaw House – The Next Step Inc?
 A: Clients are encouraged to have all court matters adjourned whilst clients are residents in the 28 day intensive treatment program. Clients will not be permitted to take day leave for court purposes unless under exceptional circumstances.
 Q: What personal items do I need to bring?
 A: Clients need to bring one suitcase of personal clothing and personal hygiene items such as deodorant, shampoo, conditioner, cologne, feminine products, tooth brush. Please ensure a warm jacket is included. There will be dedicated time available for mobile phone, ipad, tablet, laptop use; these items cannot be used in the first week of residential care. All food (including tea/coffee) is supplied. Clients will not be permitted to bring in their own food. Arrangements are made by staff for clients with special dietary considerations.
 Q: Is there a dress code?
 A: Yes. Neat casual clothing. Self respect and respect for others are important aspects of recovery and we ask that all clients consider these values in the clothing they choose to wear.
.Q: Can I make phone calls during my 28 day residential stay?
A: Clients are permitted to make personal phone calls per week commencing on day 8 using their own mobile phone and only in their own cabin. Family and friends are encouraged to contact clients electronically; clients can have limited access to their own ipads, laptops, tablets etc.
.Q: Can I leave the grounds or get a day pass or overnight leave whilst undertaking the program?
 A: No. The programs are strictly residential and clients are not permitted to leave the grounds without supervision under any circumstances unless otherwise engaged in an external activity as part of the program. Day Rehab clients are required to stay onsite until the conclusion of the day's program.
 Q: Can I have family/friend visitors?
 A: No. Experience shows that clients find it easier to focus on their recovery without family or friend visits or external distractions. However, you may be allowed a visit from your caseworker/youth worker/aboriginal health worker/human resources manager if it is therapeutically useful. This must be discussed with Bradshaw House management.
 Q: Can I have a car while in treatment?
 A: No. Clients participating in the residential rehabilitation program are not permitted to have a car. Clients are escorted to the facility. Alternatively, Bradshaw House management may collect you from bus or train stations in Halls Gap, Ararat or Stawell. Interstate clients will be collected from Melbourne's Tullamarine Airport at a prearranged time.
 Q: Will I have my own bedroom?
 A: Yes, unless you would prefer to share accommodation with another client. Sharing rooms can help to improve social interaction with someone walking the early recovery path with you.
.Q: Am I able to work whilst in the program?
 A: No. The program is strictly residential and clients are not permitted to leave the premises for any purpose. Managing work electronically remotely is also discouraged. Clients may need to make alternate arrangements (eg. annual/sick leave) with any employer prior to admission.
 Q: Can I make appointments for when I leave program?
 A:Yes. Clients are encouraged to put arrangements in place for healthcare appointments to take place upon leaving the program. Bradshaw House staff will assist you in that process.
 Q: Does Bradshaw House – The Next Step Inc accept clients who have detoxed from any sort of alcohol or drug?
 A: Clients must have at least 5 days detoxification from alcohol and/or drugs of choice. Many clients now attend drug and alcohol rehabs with duel addictions ie a drug and alcohol. Our recovery programs are relevant to alcohol, illicit drugs, prescription medication. These substances include a range of substances such as cannabis, amphetamines, heroin, cocaine, ecstasy, ice, benzodiazepines. Please note methadone maintenance is not available at Bradshaw House – The Next Step Inc.
 Q: How do I withdraw from alcohol?
 A: Bradshaw House – The Next Step Inc urges clients who are physically dependent on alcohol to seek medical advice before suddenly stopping drinking. A supervised medical detox is the safest option. As the body adjusts to functioning without alcohol, you can experience side effects such as tremors, mental confusion, cramps or convulsions. A medically supervised detoxification service can assist in managing the symptoms experienced during withdrawal, which may take from one to two weeks.
Q: What follow up support is available for me when I leave rehab?
 A: Bradshaw House – The Next Step Inc delivers the fee free 2 month personalised aftercare program called the G.A.P. Plan. Bradshaw House will also assist with referral to any other appropriate service to suit your individual needs.