When drug and alcohol abuse become a problem, addicts sometimes take on an "It won't happen to me" mentality.  It is vital addicts realise quality sobriety comes from doing the "hard yards". Alcoholics and addicts can get sober and stay sober with a rehab experience like Bradshaw House outside of Melbourne.  Professional intervention can often help addicts fully manage their addictions to drugs and alcohol so they can live sober and meaningful lives.
Why Is Rehab So Important?
Going through rehab is not something anyone wants to have to do.  It can be frightening attempting to address any underlying issues that often accompany the addiction or substance abuse.  It is especially difficult when one attempts to go through the process alone. When an addict enters rehab in Melbourne, they can rest assured they will have the full support, therapy, and medical treatment they will need so they can achieve detoxing and learn how to maintain their sobriety, even after they have left rehab. Rehab offers these benefits:
Rehab allows a person to be treated by a therapist so they can fully address the emotional and mental health concerns that may accompany their addiction, such as Anxiety or Depression.
Clients will receive medical treatment if required while going through the detox and/or early stages of the recovery process at our rehab just out of Melbourne.
Rehab gives clients the full support they need, throughout their detox, so they can be given the tools they need to continue to manage their addiction once they leave the program.
Our programs offer family support that involves the loved ones of the addict so they will have the support they need once the client finishes rehab.
Transitional planning allows an addict to be prepared for managing life's experiences with relapse prevention strategies
Bradshaw House has a personalised and dedicated 2 month Aftercare Program that provides ongoing support following residential rehab
Why Do Some People 'Fail' When Going Through Rehab?
Addicts and alcoholics who are searching for help from a Melbourne rehab centre will not find what they are looking for in all programs. While AA and other 12 step support groups can be beneficial after rehab, community support groups cannot provide professional therapeutic support for other issues that may surface independent of the addiction.  Rehab provides a solid foundation of understanding of both the problem and the solution, valid strategies for relapse prevention and therapeutic connections following residential rehab for the maintenance of a quality recovery. The three most common reasons for 'failure' include:
Going to rehab for the wrong reasons – An addict must want to be sober and pursue a life of recovery
Not taking responsibility – Getting sober  and clean is difficult but one must take personal responsibility for all aspects of recovery
Not following the rules – Rules are important in rehab and will help an addict to change their behaviours by becoming more disciplined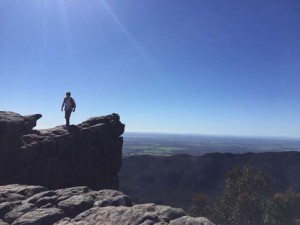 What Can Addicts Do to Be Successful in Becoming Sober?
Although sobriety is not an easy goal to obtain, it is achievable when an addict or alcoholic first realises they have an addiction and secondly, reach out for help. With the professionals at a rehab treatment centre like Bradshaw House, an addict can receive the individualised therapy they will need so they can treat their drug or alcohol addiction and lead a content life.
For many people, success begins by entering a residential treatment centre like Bradshaw House. Bradshaw House differs from community groups like Alcoholics Anonymous and other like programs because it offers intensive intervention to address all of the issues that often accompany addiction. Bradshaw House provides a personalised treatment service; there is only a maximum of 10 clients admitted at any one time into any treatment program.  All clients start a program together and finish a program together.  Every client matters in this Melbourne rehab.
If you want to overcome addiction and live a content sober life free of alcohol and drugs, rehab can provide the cornerstone of recovery. If you are an addict who is in need of rehab services, Bradshaw House may be your answer. If you are concerned about Melbourne rehabilitation costs, call Bradshaw House to discuss your options. Three chefs provide the nutritional requirements and health care professionals provide the addiction treatment you deserve.
Bradshaw House offers personalised, affordable rehab treatment.  Bradshaw House is located outside of the Melbourne area and caters for interstate and international clients.