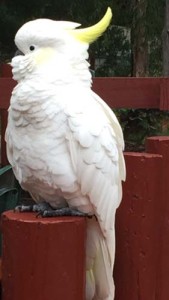 Why Should Addicts Consider Bradshaw House?
Bradshaw House rehab is an entirely different experience when it comes to treating drug and alcohol addiction because we care about each of our clients and want to see them achieve and maintain sobriety. There are many benefits to the treatment provided by Bradshaw House.
Bradshaw House provides clients with an intensive 28 day residential treatment program and a free personalised aftercare program that lasts two months.
This program takes a holistic approach that focuses on a client's entire needs, including emotional, mental, and physical aspects of recovery.
Bradshaw House employs a staff with the highest level of professionalism and understanding in dealing with addictions. We offer AOD counsellors, psychologists, and many other mental health professionals to ensure clients receive the intervention and treatment services they need.  Our all-inclusive program ensures addicts will leave with the tools they must have for sobriety to be maintained.
What is right for you? 
Rehabilitation at home is not the right choice for an addict so it is important to weigh up options and learn about other programs that may be more beneficial for you.
Bradshaw House offers programs that treat addiction and underlying issues. Following a well structured personalised rehab program can sometimes mean the difference between relapse and recovery.
One of the biggest reasons people realise sobriety when going through rehab at Bradshaw House is our unique philosophy on helping addicts. Our ultimate goal is to help clients overcome the mental and emotional constraints and personal triggers so as to live a sustained and content sobriety in recovery.
If you are considering your rehab options and would like to learn more about Bradshaw House, contact us on 1300 28 DAYS (1300 283297) or visit the website, www.bradshawhouse.com.au. We will be happy to provide you with information on our rehab programs so you can make an informed decision.
Remember there is no "microwave" sobriety. Be sure to find a rehab program that personalises your experience.  If you have reached out for help expect and accept the best assistance you can get. You're worth it…