Bradshaw House – The Next Step Inc. has tailored treatment programs to suit circumstances and requirements to match those most sought after by people in early recovery from drug and alcohol dependence.
Our treatment programs incorporate workshops, modules, sessions and activities that experience and research shows to be the most effective tools to treat recovery from alcoholism and/or drug addiction.
28 day residential programs are available for the following specific groups:
men
women (please see special workshop entitled TLC for female survivors of child sex abuse)
young people
armed and emergency services personnel under the care of the respective welfare departments
Bradshaw House – The Next Step Inc is committed to assist all people calling our hotline for help. We will endeavour to seek appropriate help for non English speaking people with appropriate referrals where necessary.
Young People – The Next Generation
28 day residential programs are available specifically for young people in their late teens experiencing problems with alcohol and/or drugs. Designer drugs such as ice and binge drinking can create long term health issues for young people.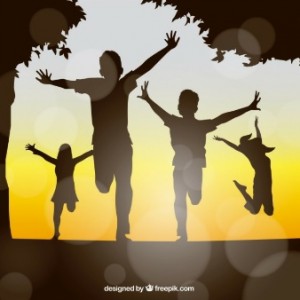 Bradshaw House – The Next Step Inc provides a young people's program that includes drug and alcohol and mental health counselling, recreational activities, motivation, life skills and skills training. A treatment facility intervention can provide some direction and stability for young people identified as being at risk.   The young people's program is oriented to changing risk factors and promoting protective strategies in relation to substance abuse. Our intervention model is based on an adapted 12 step treatment methodology drawing on much experiential data, the latest research and the World Health Organisation's Intervention Guide for substance use.
As ongoing communication for young people, we make use of integral components such as social media as a source of information, support and modelling lifestyle clean and sober. This aspect of the aftercare (the G.A.P. Plan) is particularly important for young people.
The physical environment of Bradshaw House – The Next Step Inc is relaxed and informal. The use of many creative therapies and activities is age appropriate. We include life skills, photography, colour me calm, writing,  and vocational skills that can connect with the community in a practical sense.  Connection, social inclusion and motivating young people to feel a part of their world is considered a vital aspect for long term success in engaging young people in activities other than substance abuse.
The staff of Bradshaw House are driven by genuine care and are passionate to champion the young people's program and ensure every client has the opportunity to use our facility as the springboard to become who they want to be.
---
TLC WORKSHOP INTENSIVE

One only, 7-9 February 2017
Bookings   1300 283297
Cost   $1600 All inclusive
A workshop for female survivors of Child Sexual Abuse
The TLC workshop intensive  is a 3 day personalised therapy group for female survivors of child sexual abuse. TLC will show you a path to healing and freedom from childhood emotional trauma. If you have the courage to face your past, and put an end to its power over you as an adult in a safe and caring environment, this workshop is for you. Led by renowned Health & Forensic Psychologist Dianne Perrett- Abrahams  (M.A.Ps.S., F.A.I.M., F.M.I.P.C)  and based on the ground breaking foundations of inner child therapy developed by John Bradshaw, our specialist female Psychologists and support staff will lead you safely onto a path of healing and recovery. You will learn how to champion yourself and face co-dependency in a nurturing environment.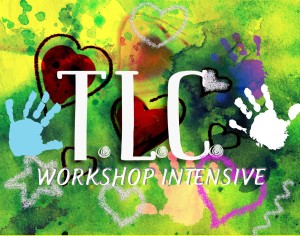 It takes courage to heal, recover and change; we will help you facilitate that process.
All meals will be provided with chef prepared snacks, lunches and dinners that only contain foods of high nutritional value. In your own bedroom, you will be housed in self contained cabins nestled against the backdrop of the Grampians National Park in Halls Gap Victoria.  The only things to bring are clothing, personal effects, willingness and courage.
Each day sessions start at

8am

with formal processes concluding at

5pm

. Following a nutritious dinner the program continues from

7 – 9pm

.
Survival is no longer an option; its time to start living. Tuesday through

Thursday 7-9 February 2017

.
One only, 7-9 February 2017  Bookings   1300 283297  $1600 All inclusive
---
Some Facts & Figures from Adults Surviving Child Abuse (ASCA)
According to a report from ASCA in 2015, survivors of Child Sexual Abuse often bury and conceal these experiences, in many cases for decades.
An increased rate of both suicide and attempted suicide are associated with childhood trauma, particularly child sexual abuse. (Australian Bureau of Statistics, 2010).  In 2010 the Medical Journal of Australia (MJA) published a paper on a study of 2,759 Australians who have been medically ascertained as being victims of child sexual abuse (CSA) between 1964 and 1995. The study found significantly higher rates of suicide and accidental fatal drug overdose in the CSA group compared to national data for the general population. (M Cutajar, 2010)
The ACE Study in the United States identified that adults who have experienced four or more adverse childhood experiences are 12 times more likely to have attempted suicide than those who have not experienced any forms of childhood trauma or abuse (Felitti, et al., 1998).
Linkage of Mental Health Concerns with childhood trauma
There is now little doubt about the relationship between childhood abuse and emotional and psychological problems as an adult.  A study by Colombia University has revealed that 40% of those experiencing chronic Depression for at least 5 years had experienced child sexual abuse.   The impairments associated with `complex' (ie cumulative, underlying and largely interpersonally generated) abuse are now known to be more extensive than those associated with `single incident' trauma alone. The complex trauma of adverse childhood experiences  is now recognised to be particularly damaging because the brain is undergoing critical early development.
According to NSW Health (1998), survivors of child sexual abuse accounted for 34% of all presentations across the mental health sector in 1998.  Survivors of child sexual abuse constitute the greatest number of women requesting services both from the public and private mental health sectors (Henderson, 2006).  A 2006 study found that growing up in a household with domestic violence could be a significant contributing factor to alcohol and drug abuse and depression (Pinheiro, 2006).
Risk behaviours
The previous section outlined some of the social and cognitive impairments associated with childhood trauma including abuse. This section lists some of the high risk behaviours often associated with such a history and consequently with those impairments. These behaviours are adopted by victims to help them cope with their trauma.
Australian Bureau of Statistics as part of its Australian Health Survey  identifies five main health risk-factors in Australia for survivors of child sexual abuse:
 Being overweight or obese
     Smoking
 Alcohol & Drug abuse
 Poor diet and nutrition
 Lack of physical exercise
Link to childhood trauma and abuse
Teenagers and young adults with drug and alcohol abuse problems are 21 times more likely to have been sexually abused than those without such problems.(Clark,McClanahan & Sees, 1997)
Epidemiologic studies as well as studies in treatment-seeking populations converge to support the finding that early-life trauma is common in people with alcohol dependence. There are a number of potential mechanistic explanations for the connection between early-life trauma and the development of addiction. These include psychological and developmental issues that are affected by trauma, as well as neurobiological effects of early trauma that can lead to increased vulnerability to the development of addiction.
With active early intervention – appropriate support, specialist treatment and trauma-informed practice interventions – adult survivors of child sexual abuse can lead healthy, positive and productive lives. Their children, too, will benefit, because the resolution of trauma in parents intercepts its transmission to the next generation.
Kezelman, C., Hossack, N., Stavropoulos, P., Burley, P., (2015) The Cost of Unresolved Childhood Trauma and Abuse in Adults in Australia, Adults Surviving Child Abuse and Pegasus Economics, Sydney, NSW, Australia