Bradshaw House – The Next Step Inc recognises that family members and those in close relationships with the addict like partners or work colleagues can be deeply affected by another's drinking or drug use.  Family members may feel a sense of helplessness and hopelessness. We urge you to seek support to better cope with your own feelings about another's substance use. Experience shows that families attempting to battle the issue without substantial professional support may in fact worsen the family situation.
However, there have been instances where strong motivation from a family member or close friend or colleague has actually increased the chance of entry into a treatment facility for the addict.
 Bradshaw House – The Next Step Inc  delivers specific forums  offering information and useful strategies in dealing with the addict's substance use and associated behaviours. A public forum is held every quarter at our residential facility and is a free opportunity for the community to learn more about substance use problems and the treatment options available.
Additionally during the client's treatment in a residential program families and close friends are invited to participate in a structured family module of the program which is based in Melbourne. In co-operation with Family Drug Help, Bradshaw House assist's families of our clients. This is  a service provided free of charge to assist the immediate family members/guardians/partners to understand and prepare for the process of recovery. The family is considered an integral part of the recovery process for the client.  The Gariwerd Aftercare Program (G.A.P. Plan) for the client is a personalised 2 month structured program following the 28 day residential program. Opportunities exist for the immediate family or close friends of the client to participate in that program free of charge. 
Our family module of the residential treatment program and the ongoing G.A.P. Plan aims to assist family members to:
manage immediate concerns
understand alcohol and/or drug addiction/dependence and the effect on the family
address significant changing emotional responses from family members and those anticipated to emerge in the short term
focus on the likelihood of change to family dynamics and roles
discuss expectations openly and honestly
understand relapse
grasp the concept of recovery from alcohol and/or drug dependence/addiction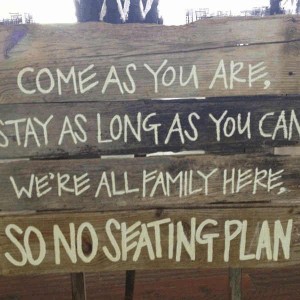 Bradshaw House – The Next Step Inc is aware that addiction and alcoholism is an equal opportunity health condition; that it occurs in people from all different walks of life, different backgrounds and familial structures, age, ethnicities, social and economic sectors. As such some clients may not have contact with biological family members for various reasons. We encourage those clients to never say never and open their minds to a variation on the definition of the word 'family' and what that actually means.
Bradshaw's Base Camp is the heart and hub of Bradshaw House – The Next Step Inc where most therapeutic change will take place for you: take a seat where you are comfortable and be prepared to start recovery on a solid foundation. If you feel alone and feel you are incapable of caring about yourself at this time, we will do that for you. You will start your journey with a warm, reassuring handshake that says, "Welcome Home. – that there are no strangers here, just friends you haven't met yet."